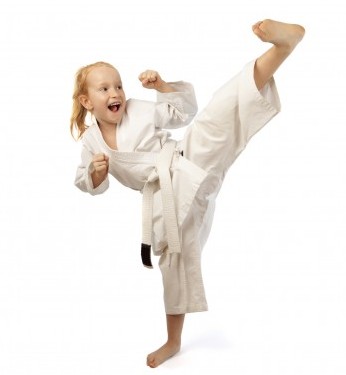 About The Club
Kingsbury Palcic Taekwondo school, is one of only 3 schools where classes are taught by Palcic Taekwondo head instructor and founder Mr Paul Palcic VI.
The school has now been running eight years, and in that time has built up a phenomenal reputation in the area, as being the number one place to learn martial arts in the area. 
What makes the Kingsbury martial arts school so good is its real feeling of community spirit and friendly club atmosphere. Along with his team of assistant instructors, Paul makes sure that the students are really having fun whilst pushing them to their best to be amazing martial arts students.
What we teach 
As the only recognised ITF Taekwondo school in Kingsbury, obviously we teach genuine Taekwondo in all the classes, and you can be assured that your grades and qualifications will be recognised all across the world.
Not only this, we also teach a comprehensive Kickboxing syllabus, as well as a top realistic self defense programme within our classes.
However all this means nothing if we are not teaching true martial arts values. Although it is as fact that many of our martial arts Kingsbury students are National champions in the competitions they enter, and although the physical standard of the students is exceptionally high, Paul believes that the true practice of martial arts must also develop the character of the student.
Therefore we ensure that there is a heavy focus on development of CONCENTRATION, DISCIPLINE, FOCUS, RESPECT FOR ONESELF AND OTHERS, and many other key skills. Of course we wouldn't have so many skilled students who have stayed at the school many years if classes weren't a LOT OF FUN!!!!
Our beginners specific classes 
One of the secrets of the schools success is that we run sspecialized classesfor all levels of skill and age.
Our beginner's classes are taught at a separate time, where you are assured that all the time is spent on things that are relevant to your level. You will be training with other students who are also beginners and shall therefore learn at a pace that is suitable for you and ensures that you have a very good foundation in martial arts.
Once again, classes are taught in a disciplined but friendly professional environment where you are certain to enjoy yourself.
ONCE AGAIN WE ARE THE ONLY SCHOOL IN KINGSBURY THAT CAN OFFER THIS SERVICE.
Classes for all levels 
One thing that we are most proud about in Kingsbury is the fact that we have classes for all levels, including our INFAMOUS BLACK BELT CLASS – (We call them the PALCIC SPARTANS) It takes at least three years of hard training to get into this elite class. The class is personally taught by Paul Palcic 6th degree Internationally recognised black belt, and founder of Palcic Taekwondo.
This class is an amazing example of what can be done with years of dedication, and again, we are the only school in the area that can truly boast of having A BLACK BELT SPECIFIC CLASS!
There is over 35 Black Belts currently training in this class, and a true cross mix from juniors of 9 years old, to ladies and gents Black Belts all training in the same class.
All students started their training with us at beginner white belt level, and it is one of our proudest achievements, that so many have stayed with us to eventually train in this unequalled class!
COME AND TRY US OUT FOR FREE 
As with all our schools, we offer a free trial class for you to come and a get a taste of what we do and what we can offer you. This class will allow for you to see the school and have a look around to see if we are what you are looking for
To book your class – Please either fill in the online form or call us on 07968 056 416.
OUR INSTRUCTORS
CHIEF EXECUTIVE INSTRUCTOR
ASSISTANT INSTRUCTOR
PAUL PALCIC

6TH DEGREE

KHUSHALI HALAI

2ND DEGREE

 
TAHER SHAH 2ND DEGREE
SENIOR INSTRUCTOR
DYLAN SHAH

2ND DEGREE

GEORGE PALCIC

2ND DEGREE

ROMARIO GODFREY-BROWN 2ND DEGREE
 
YASH TAILOR 1ST DEGREE