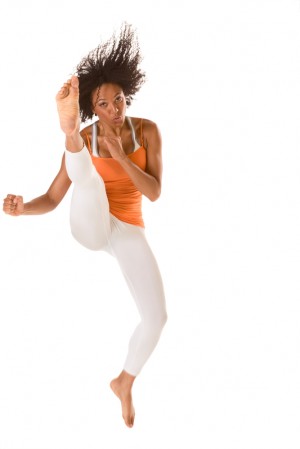 ABOUT THE CLUB
Our martial arts Kensington & Chelsea club is based in St Philip's Church dance studio, Earls Court Road, which is just off Kensington high street, Central London. It is our newest and we believe most exciting martial arts school in Chelsea.
Our exclusive martial arts Kensington School, is our only school where classes are taught by our two senior instructors – Palcic Taekwondo founder and Chief executive instructor Mr Paul Palcic 6th degree Black belt.
Classes include taekwondo, kickboxing, realistic self defence, and many other martial arts skills. We have tailor made children's martial arts classes, which are perfect for the younger kids. We also run beginner's classes for the complete novice, who has no previous experience in martial arts.
We are an ITF affiliated school– This is the world's foremost, original, and most authoritative taekwondo body. The club therefore comes with genuine credentials which you will find very hard to match. And you can be certain that the grades and qualifications your get at this school are amongst the most recognised in martial arts!
Our Kensington/Chelsea martial arts and taekwondo school will be the first location in London where we shall be launching our brand new and exciting programme – FUSION KICKBOXING ™. This will truly be one of the most exciting martial arts concepts and will be great for adults and teenagers. We are currently taking reservations for this new course, and have only a limited number of spaces available. Please call us for more information on this or to book your space.
Whether you want to get fit, increase your confidence and focus, or learn in one of the best martial arts schools in town, then you are coming to the right place when you come to our Kensington school. But don't just take our word for it. We invite you to BOOK A FREE TRIAL CLASS to see for yourself the difference we can make.
OUR INSTRUCTORS
CHIEF EXECUTIVE INSTRUCTOR
ASSISTANT INSTRUCTOR
MR PAUL PALCIC 6TH DEGREE
JAYMIN THAKRAR

3RD DEGREE

 
KIERAN MALLON 3RD DEGREE
SENIOR INSTRUCTOR
SUHRAB SAYFI 3RD DEGREE
 
JACLYN HUGHES