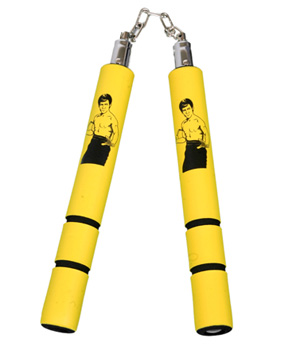 Bruce lee Game of Death Foam Nunchucks. Nunchucks made of foam With Metal Ball Bearing Chain.
Diameter of Handles approx 1.2 inches
Length of Handles 12 inches
Length of Chain approx 5.5 inches (7 links in chain)
Great For Beginners.
£8.99
Please speak to your instructor to purchase or for any other queries regarding this products.