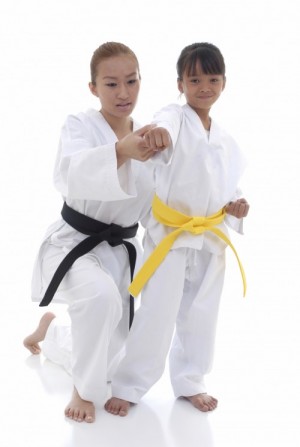 About The Club
Our all new Ealing club will be based in central Ealing. Whilst we are finalising the location details, we can assure you that we shall be offering some of the best martial arts classes and credentials in the area.
Classes will include tae kwon do, kickboxing, realistic self defence, and many other martial arts skills. We will have tailor made children's martial arts classes, which are perfect for the younger kids. We also run beginner's classes for the complete novice, who has no previous experience in martial arts.
Not only will this be a great school, but it also has the luxury of being near other Palcic taekwondo, and Fusion
Kickboxing venues. This means that students will be able to train in other locations as often as they wish as part of
their exclusive training fee package.
Like all of our schools, there shall be a very friendly family atmosphere in our new Ealing school, as well
as special attention paid to beginner members in the bespoke beginners classes that we will run. Students also get
the knowledge and experience that comes from being taught by members of a very strong association of black belts.
The school is affiliated to the ITF – INTERNATIONAL TAEKWONDO FEDERATION – This is the world's
foremost, original, and most authoritative taekwondo body. The club therefore comes with genuine credentials
which you will find very hard to match. And you can be certain that the grades and qualifications you receive at
the school will be amongst the most recognised in the world.
Whether you want to get fit, increase your confidence and focus, or learn in one of the best martial arts schools
in town, then you are coming to the right place when you come to our Ealing School. But don't just take our
word for it.
We invite you to BOOK A FREE TRIAL CLASS to see for yourself the difference we can make.